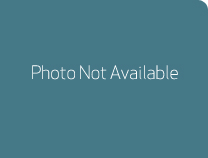 Darin Gordon
Senior Strategic Advisor
Education
Middle Tennessee State University, BS, Political Science
Current Responsibility
Darin Gordon uses his expertise in the areas of Medicaid, health care finance, policy, and operations to provide guidance to client and engagement teams.
Experience
Prior to joining Sellers Dorsey, Darin was the of Director of TennCare, the Medicaid program for the State of Tennessee, and the Director of the Division of Health Care and Finance and Administration for the State of Tennessee. He is the state's longest-serving TennCare director and the longest-serving Medicaid director in the country. With nearly 20 years of experience in public health care, Darin has also held key executive management positions within the organization, including Director of Managed Care Programs and Chief Financial Officer.
Under Darin's leadership, the TennCare program maintained the lowest cost trend in the program's history and had some of the lowest cost trends in the entire country. He made significant improvements in the program's quality measures including raising patient satisfaction scores to a record high of 95%, and under his leadership, the program has been nationally recognized for a variety of innovations in managed care and payment and delivery system reform.
Darin has also been involved in health care policy nationally through consultations with over 35 states, in his leadership roles in the National Association of Medicaid Directors, and his involvement in a variety of National Governors Association initiatives and task forces. He has maintained leadership positions in both state and national organizations, most recently serving as President and Immediate Past President of the National Association of Medicaid Directors (NAMD); Board member of Leadership Health Care; and Chairman of the Board for Tennessee's High-Risk Pool.
Darin is also a 2011 Fellow of the Medicaid Leadership Institute and a member of the inaugural class of the Nashville Health Care Council Fellows program which is made up of a select group of senior industry executives who are passionate about solving health care's most complex problems. He is a frequent presenter at national conferences on Medicaid innovations, Medicaid managed care and payment reform.
In 2015 Darin was recognized as a Pacesetter in Payment Reform by Catalyst for Payment Reform.