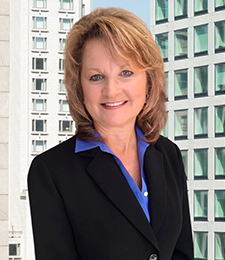 Education
Chatham College, BA, English
Current Responsibility
Leesa's background in public policy and medical assistance makes her an asset to the team and its clients. She joined the Harrisburg office after many years of working at the Pennsylvania Department of Human Services, most recently serving as the Medicaid Director for the State. Leesa uses her policy experience to help develop and implement Medicaid financing and revenue enhancement initiatives.
Experience
Leesa comes to the firm with over 25 years of government experience in the Pennsylvania Medicaid program. Most recently, Leesa served as the Executive Deputy Secretary for the Department of Human Services (DHS), and prior to that as the Deputy Secretary for Medical Assistance Programs and the former Executive Medicaid Director for the Commonwealth.
During her tenure, Leesa provided executive leadership and worked with Department Executives and the Governor's Office on Medicaid policy development, planning and operations. She served as the key point of contact for the Governor's Office and DHS in discussing federal law, regulations and policies, their impact, and implementation for Pennsylvania's Medicaid programs with the Centers for Medicare and Medicaid Services.
As Executive Deputy Secretary, Leesa was responsible for providing direction and oversight for the Department's $30 billion budget. She worked alongside the Secretary, Department Executives, and the Governor's Office on complex, critical policies for DHS. Leesa also provided strategic policy recommendations to the Governor's Office, the Secretary and Department Executives related to federal and state legislative, regulatory and policy issues.