Matt Onstott brings 20 years of analytics and Medicaid policy expertise to Sellers Dorsey. Matt manages client initiatives from design to delivery and implementation, working with clients and fellow project team members on an array of initiatives in Medicaid financing, Medicaid managed care, business development, and provider policy and reimbursement.
What brought you to Sellers Dorsey?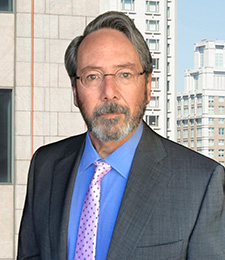 I've been familiar with Sellers Dorsey and the excellent work that we do for many years. While I was New Mexico's Deputy Medicaid Director in the mid-2000s, I worked with Marty Sellers and Brian McGuckin on a physician UPL program. I remained familiar with the company and some of the staff here over the years since then. More recently, the thing that brought me to Sellers Dorsey was a conversation with Director Tanya Boone during 2019's National Association of Medicaid Directors conference. My friend and fellow New Mexican, Nancy Smith-Leslie, introduced us during a reception there. Tanya overlooked some of my rough edges and marginal singing voice and recommended me for this position.
What's your special area of expertise?
I've been working in and around Medicaid for about 20 years, but I think I've been more of a policy generalist than a specialist. I do have a background working with Medicaid budgeting, finances and data but have also worked with health plans and  providers and spent many years focused on behavioral health issues.
Who are your typical clients?
I just passed my one-year anniversary, so nothing feels "typical" yet, but I do work primarily on our relatively new ambulance projects.
What have you worked on recently?
I oversee our portfolio of ambulance projects that currently comprise five state ambulance associations. I am the project director on almost all of these projects. In addition to the ambulance projects, I work with an academic medical center. An interesting project we're working on with them is helping to design and implement a health policy center at the university.
What do you like about working at Sellers Dorsey?
I love working with so many intelligent and capable people! There is a great combination of support from our teams and from the firm as a whole, but also the autonomy to use our own skills and experiences to manage our projects.
How has your work changed over time?
The COVID-19 pandemic has of course changed all of our work over the past year, and the pandemic really took hold in the US just shortly after I started with the firm. I was fortunate that I was able to meet folks at the Philadelphia office in person during my first month and visited with two of my clients before really being "locked down" here in Santa Fe. But within that broader change that we've all gone through over the past year, my work here has also evolved – and gotten much busier – as all of our ambulance projects have ramped up over the past several months.
What is one important thing you have learned during your time at Sellers Dorsey? Alternatively, is there something else you would like to share?
I've already learned a great deal in my first year here (contrary to what they say about old dogs and new tricks). One thing is certainly the need to look at all the facets of the project and making sure we have the right resources in place to address all of those facets while always keeping the end goal in mind.