John Benz uses his expertise in the areas of Medicaid managed care, health care finance, policy, and operations to provide guidance to clients and engagement teams, with a particular focus on promoting quality, value, and results.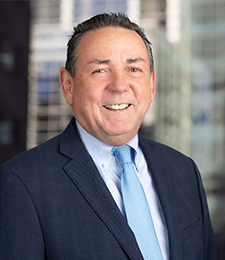 What brought you to Sellers Dorsey?
I knew of Sellers Dorsey for years. However, after retiring twice, Tom Traylor, a Senior Strategic Advisor at the firm, asked me if I would be interested helping with projects at Sellers Dorsey.  Because we have similar backgrounds and interests (golf), I agreed to work part-time at first. I eventually came out of retirement and began working full time, including developing the Florida marketplace.

What's your special area of expertise?
My background is in hospital and health plan finance and strategic planning. I was a senior vice president for a major public health care system and was the CEO of Community Care Plan, a publicly owned managed care plan.
Who are your typical clients?
They range from hospital financing to managed care strategies to consulting for managed care plans.
What have you worked on recently?
I have worked on several supplemental payment projects for academic medical centers, and I worked with a Medicaid health plan that provides care coordination for children with disabilities and chronic illnesses.
What do you like about working at Sellers Dorsey?
I find the work very purposeful – to make the difference in the lives of the hospitals and plans we have contracted. I also find the Sellers Dorsey team to be very intellectual and I enjoy working with this type of team.
How has your work changed?
My work has transitioned from more managed care strategic clients to concentration on Medicaid financing for Florida's safety net hospitals and other Medicaid financing opportunities.
What is one important thing you have learned during your time at Sellers Dorsey? Alternatively, is there something else you would like to share?
Working virtually with a great team can be as productive, in some cases more productive. However, being able to network with the team would be better so we could get to know each other, each other's strengths, weaknesses, and personal goals.