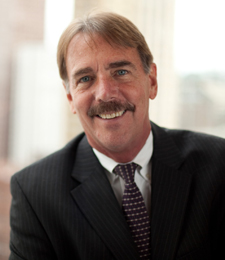 David Ulsh
Senior Strategic Advisor
Education
University of Pennsylvania, MA, Government Administration
University of Pennsylvania, BA, Sociology
Current Responsibility
Using the experience and knowledge he has gained for over three decades working with Medicaid, Dave Ulsh creatively identifies, models, and implements solutions to a variety of financing initiatives, such as health care provider assessments, upper payment limit programs, and certified public expenditure programs. Dave is responsible for understanding the financial and policy goals of the client and translating these goals into models that can be approved by the federal government and receive the necessary political support to succeed.
Since joining Sellers Dorsey, Dave has assisted numerous states in developing and implementing provider payment related programs. Skilled in the field of Medicaid hospital payment systems, he has modeled provider rates, supplemental payments, health care provider assessments, evaluated upper payment limit calculations, and designed certified public expenditure programs.
Dave has worked on several groundbreaking engagements during his time at Sellers Dorsey, including the design of the first-ever physicians UPL program in the nation and the first-ever local hospital assessment in the City of Philadelphia. These initiatives have collectively brought in tens of millions of dollars of federal revenue.
Experience
Prior to his time with Sellers Dorsey, Dave assisted providers with Medicaid challenges while working at the nation's largest state health care government relations practice. Earlier in his career, he held numerous key positions at the Pennsylvania Department of Public Welfare and Office of Medical Assistance including his appointment as Inpatient Hospital Program Director. During his time as the Inpatient Hospital Program Directory, Dave directed the policy and operations of the $1.6 billion inpatient hospital program for the Pennsylvania Medical Assistance Program. In his work for the Pennsylvania Office of Medical Assistance, Dave was responsible for the development of Medicaid policies governing health care providers with a particular focus on hospitals and nursing facilities.