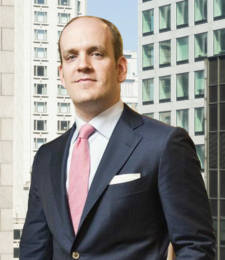 Gabe Roberts
Senior Strategic Advisor
Education
Vanderbilt University Law School, JD
University of Mississippi School of Law, JD Candidate
University of Mississippi, BBA, Economics and Accounting
Current Responsibility
With a wealth of knowledge in Medicaid, payment delivery systems, and health care policy, Gabe supports the firm by providing high-level strategic guidance to team members and clients on Medicaid financing initiatives.
Experience
Gabe joined TennCare in 2013 as General Counsel before being named Deputy Director and COO. He was then appointed as TennCare Director and CEO by Governor Bill Lee. During his tenure as Director, Gabe championed innovative policies for members with intellectual and developmental disabilities, designed a modified block grant funding model proposal as an amendment to Tennessee's 1115 waiver, and drove the further adoption of TennCare's value-based purchasing model focusing on retrospective episodes of care, comprehensive primary care, and intensive behavioral health care coordination services. Gabe was also responsible for developing and operating a $12+ billion annual budget and leading over 1,200 employees. While directing TennCare, he was elected by his peers to serve on the Board of Directors for the National Association of Medicaid Directors and was named a Fellow with the Medicaid Leadership Institute. Under his leadership, TennCare was recognized with multiple national awards that highlighted TennCare's nation-leading, value-based payment and delivery system transformation efforts.
Gabe is a graduate of Vanderbilt University Law School, where he was a member of the Vanderbilt Law Review.  He received undergraduate degrees in Accounting and Economics from the University of Mississippi, where he was inducted into the University's Hall of Fame.