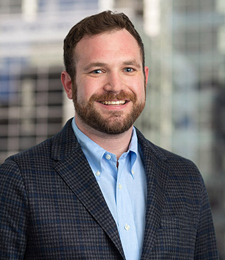 Mason B. Lane, Esq.
Associate Director of Sales
Education
Temple University, JD
Emory University, BA, English Literature
Current Responsibility
Mason Lane provides strategic guidance to clients and directs business development and expansion for the firm across multiple portfolios and practices. Having progressed through a variety of roles since joining Sellers Dorsey, Mason has further honed his skills and broadened his experience in Medicaid financing and revenue maximization, Medicaid managed care, provider policy and reimbursement as well as in business development, stakeholder engagement, and strategic planning.
Experience
Mason brings extensive experience in government, public policy, and legislative affairs to all of his client and business expansion engagements. He has helped his clients garner millions of dollars of additional federal funds through his work directing Medicaid financing initiatives in Mississippi, Colorado, Missouri, Pennsylvania, and New Jersey.
Prior to joining Sellers Dorsey, Mason served as Chief of Staff for a State Representative in the Pennsylvania House of Representatives, advising the Representative on policy matters, developing and implementing legislative and policy initiatives, and overseeing all constituent requests and office operations. In this role, he fostered and honed strong working relationships with large and small businesses, advocacy organizations, and government entities at the local, state, and federal levels. Mason currently serves on the Board of Directors of the Liberty City Democratic Club and has served on the National Campaign Board of the Gay & Lesbian Victory Fund and on the Executive Committee of the Temple Law Alumni Association.