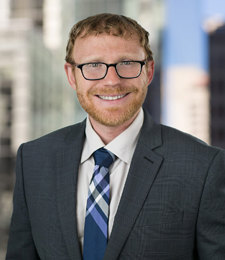 Brian Dees
Senior Consultant
Education
University of Edinburgh, Th.M., Philosophy
Austin College, BA, Philosophy
Current Responsibility
A seasoned health policy expert, Brian Dees, Senior Consultant, provides strategic and business planning assistance to Sellers Dorsey clients using his in-depth knowledge of managed care and Medicaid policy.
Experience
As a former Senior Advisor to the Deputy Associate Commissioner for Medicaid and CHIP Policy and Program for the Texas Health and Human Services Commission, Brian led high profile program implementations, interacted with a variety of stakeholders, developed Medicaid policy, and provided legislative analysis and ongoing management of provider and client-related issues to the Medicaid program in Texas. Prior to becoming a Senior Advisor, Brian worked as a Policy Analyst conducting policy analysis related to acute care and long-term services and supports in the Medicaid and CHIP programs.
Brian has also held the position of the State Plan Coordinator working with internal policy and financial subject matter experts to develop and submit amendments to Texas state Medicaid and CHIP plans and he acted as the primary liaison between the HHSC and the Centers for Medicare and Medicaid Services to help facilitate the state plan amendment process and resolution of various federal policy inquiries.