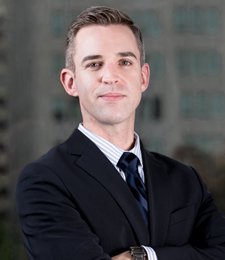 Stephen Coady
Director of Marketing & Communications
Education
Simmons College, MS, Communications Management
College of the Holy Cross, BA, Psychology, Peace and Conflict Studies Concentration
Current Responsibility
Stephen is responsible for the entire sales proposal generation process, ensuring every proposal drafted meets request for proposal requirements and stays within defined constraints. Stephen works with the team to develop and deliver efficient, collaborative, brand compliant and quality proposals. This includes proposal writing and compliance, organizing the drafting of appropriate sections by subject matter experts, and tracks the status of proposals delivered to potential clients.
Experience
As the Director of Marketing & Communications at Seniorlink & Caregiver Homes, Stephen managed the creation of the department, centralizing marketing and sales support while increasing service output to internal customers. Stephen oversaw new programs that supported the company's ongoing expansion, including professional affinity, caregiver recognition and communication, online lead generation, and sales process support.
Stephen also spent five years in various management positions in Marketing and Customer Loyalty at Gentle Giant Moving Company, including Department Manager. He developed the company's first in-house public relations program, consolidated customer feedback collection, and reorganized the department to support national growth. Stephen's efforts led to the company winning the Philanthropic Partnership award from Boston Business Journal, Top 100 Places to Work from Boston Globe, as well as additional industry awards.