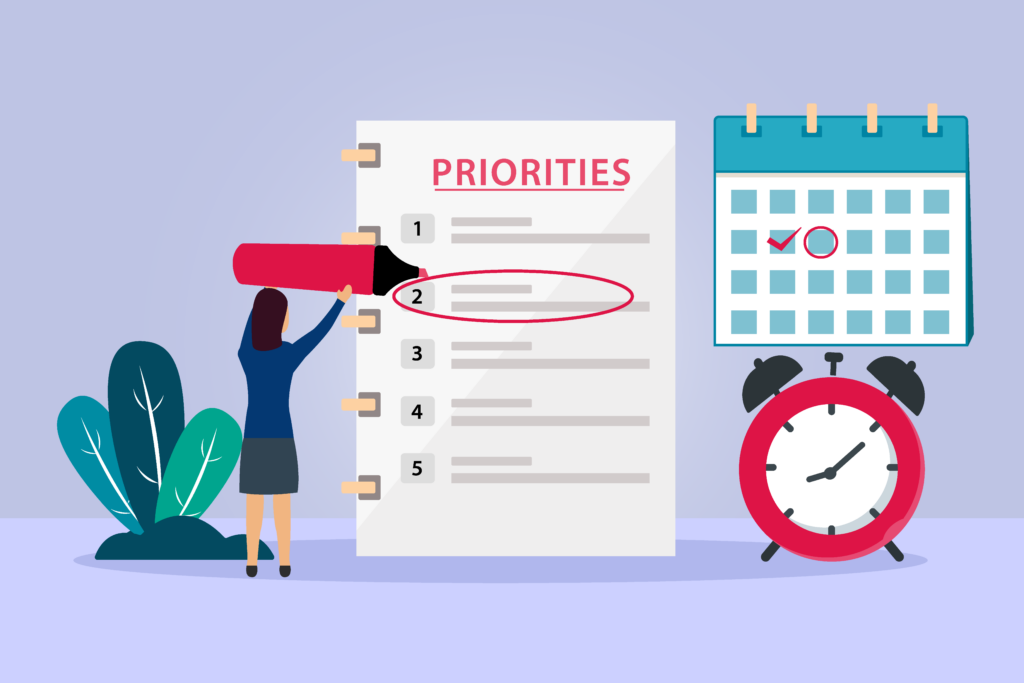 CMS held a stakeholder meeting on January 18, 2022, to outline the agency's priorities for the future. Members of the Sellers Dorsey team listened as remarks were delivered by administrators and directors from various CMS divisions including Medicare, Medicaid and CHIP, Center for Medicare and Medicaid Innovation (CMMI), the Center for Consumer Innovation and Insurance Oversight (CCIIO), the Center for Program Integrity, and the Center for Clinical Standards and Quality.
This summary highlights priorities that are directly relevant to health care professionals and stakeholders, including clients of Sellers Dorsey and others. As a national health care consulting firm, we know that federal health care priorities will shape conversations, goals, funding, and programs for all entities in health care, especially Medicaid.
General comments from CMS
First, CMS Administrator Brooks-LaSure called attention to CMS directives advancing health equity as a continuation of the legacy of Martin Luther King, Jr. She highlighted the Biden-Harris administration's 2021 achievements in expanding access to health coverage through the Marketplace, Medicaid and CHIP, and Medicare as steps in advancing health equity:
Protections from surprise billing through the No Surprises Act.
Extended Marketplace enrollment periods, resulting in a record 14 million currently enrolled in the Marketplace.
Rolling back restrictive work requirements for Medicaid.
Expanded availability of home- and community-based services.
Expanded access to care for those with end-stage renal disease.
Making telehealth permanent for behavioral health in Medicare.
A continued federal response to the COVID-19 pandemic.
CMS Principal Deputy Administrator and COO Jon Blum continued the dialogue by highlighting 2021 milestones and outlining 2022 goals. He stated that operations and policy goals are equal contributors to success. The agency intends to improve the transparency of its core policy areas by being more transparent in its operations. Operating principles to guide 2022, which will help to inform the best policy agenda moving forward, are to:
Establish clear strategic visions that invite broad stakeholder participation.
Maintain focus on improving customer experience and direct engagement.
Rely on data- and science-informed decisions, with data shared widely. Consumers should see the same data that CMS sees.
Reduce waste and use resources prudently to ensure that every taxpayer dollar is used wisely.
Continue to support COVID-19 pandemic response and build the health care system for the future.
Center for Medicare Services
Dr. Meena Seshamani, Deputy Administrator and Director, Center for Medicare, spoke to the specific goals of the Center for Medicare services going into 2022:
Advancing health equity: Medicare must look at everything it does through the lens of health equity. Several initiatives include a proposal to make materials easier to understand and available in multiple languages and the expansion of residency slots in the communities with the greatest need.
Improving access to care through the Medicare Savings Program by making it easier to enroll in Medicare and further eliminating barriers to coverage.
Being responsible stewards of Medicare funds by furthering efforts to prioritize savings and combat waste, fraud, and abuse.
Center for Medicaid and CHIP Services (CMCS)
Dan Tsai, Deputy Administrator and Director, Center for Medicaid and CHIP Services, referred to the 2021 blog post detailing his agency's priorities which include:
Maintaining Coverage and access to health care (through partnerships with states).
Advancing health equity by measuring and closing disparities.
Making targeted investments in programs that support innovation and whole-person care (with a focus on upstream drivers of social determinants of health).
Director Tsai highlighted the following CMCS accomplishments from the past year:
Expanded Medicaid programs in Oklahoma and Missouri.
Uptake of 12-month postpartum coverage extension among several states.
Enhanced funding from the American Rescue Plan Act for home- and community-based services.
Pursuit of proactive policies in 1115 waivers that preserve and protect coverage, with additional guidance regarding 1115 demonstration authorities and increased scrutiny on those that limit coverage requirements in the coming year.
Increased focus on Equity and social determinants of health with more efforts in the coming year to address this as it relates to housing and other social needs that drive health.
Continued response to COVID-19 and partnership with states to prepared for unwinding the public health emergency with focus on the maintenance of effort funding and preserving coverage upon conclusion of the public health emergency are top priorities for 2022.
CMMI
CMMI Deputy Administrator and Director Dr. Elizabeth Fowler outlined the agency's 2022 goals, which build on a 2021 white paper on the five objectives for achieving equitable, person-centered care:
Driving accountable care by increasing the number of people within a practice responsible for managing care.
Enhancing health equity.
Supporting innovation by providing actionable data and disseminating best practices.
Addressing affordability by reducing unnecessary procedures and prioritizing savings.
Strengthening partnerships to achieve system transformation and place a premium on multi-payer alignment.
She also called attention to an upcoming patient-focused listening session in the new year to learn more about what patients want and ensure that they align their goals with patient needs. Finally, Dr. Fowler concluded by saying that CMMI is creating a more streamlined value-based portfolio to prioritize new models and reexamine existing models.
CCIIO
Dr. Ellen Montz, Deputy Administrator and Director, Center for Consumer Innovation and Insurance Oversight, explained the Center's 2021 milestones:
Historic Marketplace enrollment surpassing last year by 20 percent with some state-based marketplaces remaining open, despite but healthcare.gov now being closed.
Record affordability with over 90% of marketplace enrollees receiving premium tax credits.
Outreach efforts expanded with quadruple the number of navigators this year to assist consumers.
Dedicated partnerships with states and other community organizations.
Passage of the No Surprises Act which banned surprise billing and added other consumer protections.
Dr. Montz also highlighted the Center's three priorities for 2022:
Continued education on No Surprises Act: Implementation will be a large-scale effort, and the agency will need partnerships and feedback from consumers.
Focus on enrollment: In the coming months, millions will go through the Medicaid redetermination process. The agency is focused on how best to facilitate coverage transition for these consumers from Medicaid to the Marketplace.
Equity-driven approach to accessing health care on the Marketplace: Last month, they released a proposed rule for 2023 on Marketplace plans to increase high-quality access to care, which includes:

Standardized plan designs.
Network adequacy rules.
Reinstating a sexual orientation and gender identity discrimination ban and community threshold requirements.
Scaling back certain special enrollment requirements in the marketplace. The special enrollment verification requirements were disproportionately detrimental based on race.
Center for Program Integrity
Dara Corrigan, Deputy Administrator and Director, Center for Program Integrity, stated that the Agency's priority is to ensure that it only pays for care that is medically necessary. With COVID-19, they need to follow the risk. For the new year, they intend to enroll more providers and suppliers in a more streamlined manner using less paper. Other 2022 priorities are to:
Stay vigilant about fraud schemes related to COVID-19.
Focus on Medicaid and Medicare Managed Care. More beneficiaries are moving into these spaces. The agency intends to ensure that oversight follows the beneficiaries.
Center for Clinical Standards and Quality
Dr. Lee Fleisher, CMO and Director, Center for Clinical Standards and Quality, shared some highlights from 2021:
Soliciting public feedback on enhancing equity in quality initiatives and the organ transplant system.
The nursing home team's work to monitor and adjust nursing home visitation.
Historic regulation to require COVID-19 vaccination at federally funded hospitals.
National coverage analysis conducted to determine Aduhelm evidence-based coverage policy.
Birthing-friendly designation proposal for providers, hinging on whether provider has implemented bundles to help with maternal health outcomes.
Dr. Fleisher also outlined the Center's objectives for 2022:
Reevaluating health care safety for future pandemics in the wake of COVID-19.
Developing a comprehensive quality strategy with a person-centered approach, specifically in the field of behavioral health.
Developing a coverage pathway for emerging therapies.
CLOSING
These focus areas for 2022 will help to inform and guide the work of Sellers Dorsey and other health care stakeholders during the coming year.  Over the coming year, we will continue our vigilance to advise, consult, and highlight continuing federal efforts impacting our collective work to expand access to health care, address health equity, and build resiliency and sustainability in the health care system through innovative solutions.