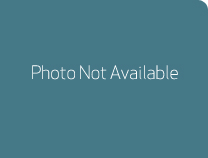 Chuck Taverna
IT Director
Education
East Stroudsburg University, BS, Computer Science
Current Responsibilities
Chuck brings nearly 20 years of expertise and leadership skills to Sellers Dorsey. He is an experienced information technology professional, where he has successfully reduced costs, drove new business solutions, improved end user satisfaction, and oversaw the design of new infrastructure at several companies. Chuck provides guidance and business solutions at Sellers Dorsey.
Experience
Before joining Sellers Dorsey, Chuck has held several notable IT leadership roles. He most recently served as the IT Director for Neuronetics, where he was responsible for modernizing infrastructure, creating corporate IT policies, helping reduce IT costs, and providing technical leadership to help transition the company's product offering from desktop to a SaaS delivery model. He established the technology roadmap and brought in-house outsourced support operations that reduced the company's annual costs by $160K.
Chuck also served as an Infrastructure Manager at The Renfrew Center Corp. in Philadelphia, where he delivered over $50K in annual savings and restructured help desk and Desktop support, thus increasing end user satisfaction by 80%. Further, Chuck redesigned the architecture and layout of HP MSA SAN's, providing faster and robust storage. Prior to this role, Chuck was the Director of IT for BTG International Corp. In this role, Chuck established an effective model that enabled the rapid build out of standardized environments for 2 acquisitions, and the model was subsequently adopted across the parent company in the UK, as well as four manufacturing sites. As a leader and an integral part of the company's success, he managed the deployment of technologies that supported the launch of 2 new sales organizations encompassing mobile devices, CRM systems, desktops, VPN circuits, and cloud-based backup and full disk encryption solutions. Additionally, he had a pivotal role in enabling US branch to achieve compliancy with the Sunshine Act, in which he oversaw the documentation of processes and procedures, as well as the development of database to track expenditures and provide data to regulatory entities.