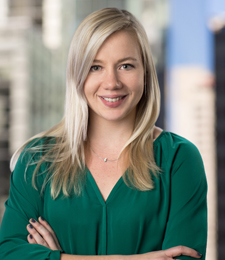 Lydia Storey
Associate Director, Sales
Education
Franklin & Marshall College, BA, Public Health
Current Responsibility
Lydia directs business development and expansion for the firm across the multiple portfolios and practices in a seven-state region. She is responsible for the development and execution of the multi-year client and new client development strategies, overseeing sales from lead identification to contract execution. Lydia's knowledge of federal and state political environments and Medicaid financing policy informs her ability to evaluate the feasibility and craft strategy for financing initiatives.
Lydia leads the development of new practice opportunities related to the Biden administration and policy changes in long-term services and supports, community health, provider assessments, and the safety net hospital market. She also guides select client engagements. Working with clients across the country on a number of engagements, her projects cover initiatives in Medicaid financing, provider policy and reimbursement, and managed care.
Experience
When she began working with Sellers Dorsey, Lydia provided research, analysis, and deliverable preparation in support of team members on client engagements, as well as project management in the area of Medicaid financing business development. Her current work with ongoing client initiatives as well as sales and business development ensures quality and satisfaction for internal and external clients alike. Prior to joining the team, Lydia worked on various internships and projects throughout her undergraduate education studying Public Health at Franklin & Marshall College. These engagements included a quantitative analysis and modeling project focused on HIV/AIDS incidents in Lancaster County, PA, as well as an examination of the effects of the Affordable Care Act on the prison industrial complex. Lydia also gained valuable work and educational experience in New York and Washington, DC, in addition to Pennsylvania.