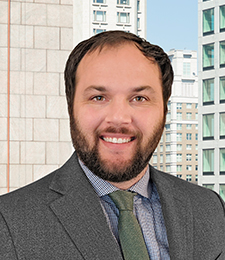 Bradford Stansbury
Consultant Senior Analyst
Education
Colorado State University, BS, Mathematics
Current Responsibility
Brad Stansbury brings specialized knowledge of Medicaid financing and rate setting to Sellers Dorsey. Brad provides financial modeling expertise to clients. He helps support Medicaid financing projects by providing direct service delivery, developing financial estimates, and helping clients manage new programs.
Experience
For the past several years, Brad worked at the Colorado Department of Health Care Policy and Financing (HCPF), the state agency administering Colorado's Medicaid program. Most recently, Brad was a Managed Care Rates Analyst at HCPF, facilitating rate setting, payment reconciliations, system design, and defect resolution. He was responsible for providing rate-specific input on program policy for Medicaid managed care plans and rate expertise to the department's policy team in contract drafting and negotiation.
Prior to this role, Brad was a Medicaid Fee Schedule Rates Analyst at HCPF. His responsibilities included performing rate setting, fiscal impact analysis, contract drafting and pricing. Brad also oversaw project planning for annual rate updates and the annual State Plan Amendment submission process for multiple cross-functional teams.