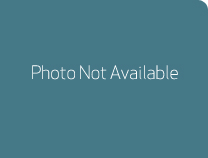 Education
DePaul University, College of Law, JD
Loyola University Chicago, BBA
Current Responsibility
Felicia is former health plan leader with extensive Medicaid managed care experience focused in Regulatory Operations and Compliance. Felicia works with the firm's National Consulting Practice on various client engagements, primarily with managed care clients and states.
Experience
Felicia is an Illinois licensed attorney with extensive managed care experience. Before joining Sellers Dorsey, Felicia was the Compliance Officer for Centene's Illinois Health Plan, Meridian. As Vice President of Compliance for Meridian, Felicia was responsible for oversight of Compliance and Privacy, Regulatory Affairs, and Vendor Management for Centene's Illinois business serving more than 1,000,000 members across Medicaid, Foster Care, Dual Demonstration, and Marketplace Exchange products. In this role, Felicia oversaw health plan and system migration efforts following plan acquisition and implemented a successful strategy for Meridian's Minority and Women-owned business subcontracts as well as Community Investments as part of the plan's Quality program.
Felicia has served in various other leadership roles within Illinois managed care operations and regulatory affairs throughout her career and has health plan experience in commercial group contracting as well as procurement contracting.