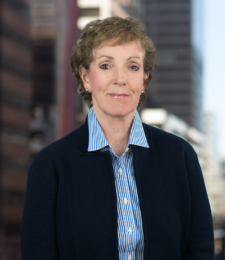 Ann Spishock
Managing Director
Education
University of Scranton, BA, Chemistry-Business,
University of Scranton, MBA, Business Administration
Current Responsibility
Ann Spishock brings thirty years of Pennsylvania government experience with a comprehensive understanding of, Medicaid funding, healthcare reimbursement rates, and health and human service policy to Sellers Dorsey. As a Senior Consultant for the Sellers Dorsey Harrisburg team, Ann provides strategic guidance and project leadership to clients. She uses her in-depth knowledge of the Pennsylvania state budgeting process, governmental programs, political acumen, and executive branch experience to help Sellers Dorsey deliver results to clients.
Experience
Previously, Ann served as the Special Advisor to the Secretary of the Budget for the Commonwealth of Pennsylvania, a position she held for over 10 years during the administration of both Governor Rendell and Governor Corbett. During her tenure in the Governor's Budget Office, Ann was a Trustee on the Pennsylvania Employees Benefit Trust Fund (PEBTF) and served as the Secretary of the Budget's designee on the Pennsylvania School Employees Retirement System (PSERS) Board.
During her time working for the Commonwealth, Ann worked closely with Pennsylvania team of Sellers Dorsey developing several revenue maximization projects including the hospital and nursing home assessments which have delivered much needed resources to Pennsylvania providers. During her tenure, Ann also worked with Sellers Dorsey on important Medicaid transformation projects such as expanding Medicaid and the Long Term Care Commission.