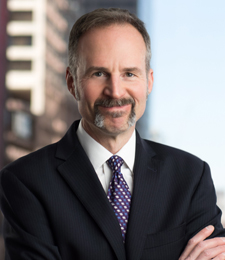 Mark Smith
Vice President, Sales
Education
University of Pennsylvania, MA, Economics
George Washington University, BA, Economics
Current Responsibility
Mark is responsible for the development and implementation of Sellers Dorsey's national Medicaid financing business expansion strategy. Working with a team of financing and reimbursement experts, Mark identifies innovative initiatives that bring in additional health care resources for Sellers Dorsey clients.
His work has helped garner hundreds of millions of dollars in additional federal funds, and he has played a pivotal role in directing statewide Medicaid financing initiatives in New Jersey, Pennsylvania, Virginia, and West Virginia. As the second employee hired by the firm, he has held numerous positions during his tenure in both client servicing and sales for both public and private sector clients.
Experience
Prior to joining the firm in 2002, Mark spent 14 years employed by the Service Employees International Union, where he worked in the areas of campaign and staff management, community and employee organization, political action, strategic positioning, and employer outreach.