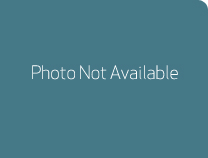 Stephen Reightler
Advisor
Education
Pennsylvania State University, BS, Social Science
Current Responsibility
Stephen Reightler brings years of experience in analyzing budgets and revenue maximization initiatives. In his current role, Stephen assists clients through implementing initiatives for maximizing federal Medicaid revenues for states.
Experience
Stephen first joined Sellers Dorsey back in 2003 as an Associate, where he helped review, analyze, and develop initiatives for Texas and Iowa. Following this position, he went to work for the Pennsylvania Department of Human Services (DHS) for many years in the Office of the Budget.
In his most recent role, Stephen served as a Senior Budget Analyst, responsible for maintaining budget models for the state Medicaid managed care and long-term care appropriations and providing guidance and training to new staff in the DHS Office of the Budget. Stephen also provided analysis and expertise in revising budget models, preparing fiscal projections, analyzing revenue maximization initiatives and special projects. Earlier in his career, Stephen was a Program Specialist for DHS's Office of Medical Assistance Programs. His responsibilities included drafting regulations and Medicaid state plan amendments related to payments for inpatient hospital programs. He also supervised the Rate Setting Division, overseeing fee-for-service hospital and outpatient rate setting in OMAP.