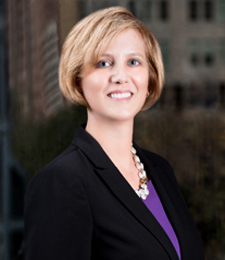 Education
Messiah College, BA, Mathematics
Current Responsibility
Cassandra has a strong blend of technical expertise, operations management and policy development experience with state agencies and health plans. She specializes in developing creative, effective solutions for hospital and FQHC reimbursement, hospital assessment and Medicaid payment programs including upper payment limit (UPL) and disproportionate share hospital (DSH) analyses, primarily in support of Sellers Dorsey's initiatives with the commonwealth of Pennsylvania.
Experience
Prior to joining the Sellers Dorsey team, Cassandra spent nearly 10 years working within the PA Department of Human Services (DHS) as a Senior Medical Economist and Consultant. Cassandra was instrumental in the implementation of the APR-DRG patient classification system including the development of new hospital-specific base rates, relative values, outlier payment policies and hospital payment programs in support of the PA Medicaid modernization initiative. In addition, Cassandra coordinated the implementation of over 30 DSH and supplemental payment programs for the PA Medical Assistance Program promoting access to care within Pennsylvania's hospital networks, including burn centers, critical access hospitals and academic medical centers.
Cassandra also held consulting roles for a number of years in the private health insurance sector developing business and functional specifications for both Keystone Health Plan Central and Capital Blue Cross Integrated Point of Service (POS) in support of new system implementations and existing system enhancements. Prior to her experience in healthcare, Cassandra worked for IBM Corporation analyzing distribution strategies. Cassandra's experience enables her to effectively develop and implement solutions to complex healthcare reimbursement and payment issues.