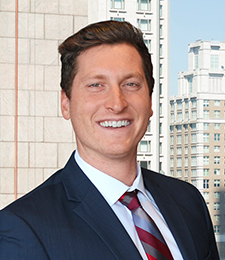 John Louiselle
Senior Consultant
Education
University of Minnesota, BBA, Healthcare Administration
Current Responsibility
With a strong background in health care and strategic analysis, John supports the firm on Medicaid financing initiatives. He is based out of Minneapolis.
Experience
Prior to joining Sellers Dorsey, John worked as a Product Manager at Optum focusing on behavioral health product development. In this role, John was responsible for portfolio management, process development, and performance tracking in the government sector. Before his role at Optum, John was a Senior Project Manager of Strategic Initiatives in UnitedHealthcare's Medicaid segment. He was responsible for strategic business planning and managing segment performance objectives to achieve targets in business growth and quality. His work in strategy also involved managing multi-functional projects and collaborating with internal leadership to align strategic objectives.
Earlier in his career John founded NextDoor Housing, a housing provider company that implemented creative housing options for aging adults in need. John served as the company's leader in product development, strategy, and stakeholder engagement. He spearheaded local legislation to improve the business environment while partnering with local and state-level providers to identify additional opportunities to leverage the company's offerings.