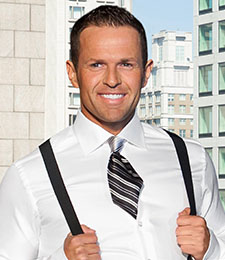 Drew Kyler
Associate Director, Sales
Education
University of California, BA, Political Science
Harvard University, MA, Government (In Progress)
Current Responsibility
Drew manages all aspects of the National Consulting Practice's sales efforts.  Drew has extensive experience in government relations, public affairs, health policy, sales, and operations.
Experience
Drew joins Sellers Dorsey with over 15 years of experience in overseeing government programs, managing legislative strategies, developing strategic partnerships, and exceeding sales goals. Most notably, Drew served as the Deputy Director of the External Affairs Division, and as the Deputy Director of the Outreach and Sales Division during his tenure at California's health benefit exchange, Covered California.  While at Covered California, Drew collaborated with federal and state agencies on legislation and policy development, worked closely with California's qualified health plans on driving enrollment and implementing the changes made by the Affordable Care Act, and partnered with the state's Medicaid agency, the Department of Health Care Services (DHCS), on implementing health care reform throughout the state.
Drew has also had a variety of roles in the health care industry during his career.  He served as a Healthcare Specialist at the Teacher Retirement System of Texas, the second largest purchaser of health care in the state of Texas.  He served as the External Relations Director at the California Optometric Association, where he developed engagement strategies to educate stakeholders and acquire feedback regarding industry trends, legislative and regulatory changes, and technological advances relative to vision providers.  He also consulted on the City of Sacramento's Whole Person Care Pilot, a project aimed at coordinating health, behavioral health, and social services for Medi-Cal beneficiaries in a patient-centered manner with the goal of improving beneficiary health and wellbeing through more efficient and effective use of resources.
Drew is currently enrolled at Harvard University to earn his Master's degree in Government.