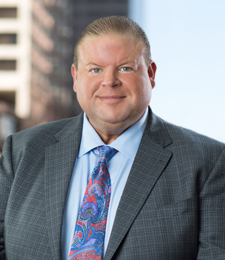 Gary Jessee
Senior Vice President
Education
Texas State University, MA, Interdisciplinary Studies
Texas State University, BS, Sociology
Current Responsibility
Gary serves as Senior Vice President of the firm's National Medicaid Consulting Practice. Since 2017, he has led the practice's tremendous growth through business development and overseeing successful client engagements. As a former Medicaid Director, Gary leverages his extensive experience with Medicaid managed care, long-term services and supports, Medicaid market advisory and research, and health care policy to design and implement creative solutions for clients such as state aging and Medicaid agencies, managed care organizations (MCOs), private equity firms, and solutions partners.
In his previous roles, Gary led managed care implementations and MCO oversight, and thus understands the operational challenges for both MCOs and providers. His more than 20 years of experience in state service and Medicaid has provided him with unique insight into health and human services programs, legislation and regulations impacting Medicaid, and health care operations.
Gary is recognized as a national thought leader on health care trends and best practices and continues to attract peer professionals due to his longstanding relationships within the industry to join Sellers Dorsey's growing consulting practice.
Experience
Gary is the recent former Deputy Executive Commissioner for Medical and Social Services in Texas, the largest division in the Health and Human Services System. In that position Gary oversaw four departments and a $50 billion budget, bringing together client services, including eligibility services, Medicaid/CHIP services and functions, and community programs under one coordinated division. Prior to this, Gary served as the State Medicaid Director where he was responsible for overseeing services and supports for more than four million Texans across the state. He also previously served as the Chief Deputy Director for Program Operations in the Medicaid/CHIP Division. Before joining Texas Health and Human Services Commission, Gary served as Assistant Commissioner for the Access and Intake Division at the Department of Aging and Disability Services, where he was responsible for overseeing functions of the Area Agencies on Aging, Local Intellectual and Developmental Disability Authorities, Community Services and Program Operations, Community Living Assistance and Support Services, Contracts, Guardianship services and other specialized programs. Gary is the  past President of the Board of Directors of National Association of States United for Aging and Disabilities (NASUAD).