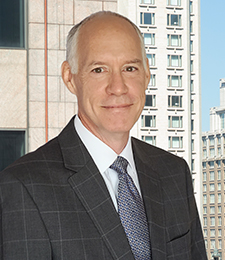 Jeff Harris
Senior Strategic Advisor
Education
George Washington University, MPA, Public Administration
University of Pennsylvania, BA, Political Science
Current Responsibility
Jeff Harris offers more than 30 years of experience in federal and state health policy matters providing guidance on Medicaid policy, including reimbursement and financing. Specializing in both technical and political feasibility, Jeff has worked with hospitals, health systems, and state hospital associations to protect and/or increase reimbursement from states' Medicaid programs.
Jeff's expertise includes identification of the state share of Medicaid payments, provider assessment and payment modeling, upper payment limit calculations, certified public expenditure programs, supplemental payments for hospitals and physicians under both fee-for-service and managed care, and reimbursement distribution modeling. During his time with Sellers Dorsey, Jeff has provided tactical and strategic advice on Medicaid reimbursement and payment initiatives and policy matters in multiple states including Texas, Ohio, California, Connecticut, Massachusetts, Alabama, Colorado, Florida, New Hampshire, New Jersey, Indiana, Wisconsin, Virginia, Louisiana, and Tennessee.
Experience
At the Spivey/Harris Health Policy Group, Jeff advocated on behalf of individual hospitals, groups of hospitals, and hospital associations. He provided strategic and tactical advice to hospitals on the most effective ways to implement new policies and protect existing policies at state Medicaid agencies and state legislatures. Through his work with the Spivey/Harris, Jeff has extensive experience with the design of Medicaid Disproportionate Share Hospital programs, upper payment limit programs, and health care-related tax programs.
Jeff also worked as a Senior Policy Analyst for the National Governors' Association where he provided health care issues policy research and advice related to the Medicaid program.