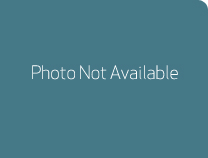 Peter Goldin
Senior Consultant
Education
The Catholic University of America, Columbus School of Law, Juris Doctor
University of Richmond, BA
Current Responsibility
With over 10 years of experience in policy, Peter is a strong asset to the team and its clients. Based in the Virginia office, Peter uses his strategic planning skills to research, manage projects, and perform analyses to serve his clients. He supports our work in building the Virginia practice and expanding our client base in the Commonwealth.
Experience
Prior to joining Sellers Dorsey, Peter was the Policy and Community Relations Manager at the United Network for Organ Sharing (UNOS), a non-profit organization that manages the nation's organ transplant system under contract with the federal government. In this role, Peter oversaw new geographic organ allocation distribution policies in compliance with NOTA and the Final Rule and was the liaison to the Geography Committee. Peter's experience in government affairs and public relations also includes his role as the Associate and Interim State Director in the Federal Advocacy division at AARP Virgina for seven years. At AARP, Peter testified before Congress and the General Assembly on behalf of the Association to convey AARP's legislative priorities and issues. He communicated legislative issues affecting seniors and directed AARP's government relations outreach efforts with State and Federal officials.
Earlier in his career, Peter was a Policy Analyst for the Commonwealth of Virginia. He researched topics and worked with legislators to author numerous bills, including Virginia's law that brought the Commonwealth into MOVE Act compliance and referendum petition conformity. Peter also spearheaded the State Board's governmental relations efforts by working with elected state legislative officials and testifying at General Assembly meetings to help develop appropriate public policy.