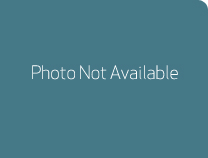 Carissa Fralin
Technical Writer
Education
University of Denver, MSW
Manchester University, BA, Peace Studies and Psychology
Current Responsibility
Carissa is on the Managed Care team within the National Consulting practice at Sellers Dorsey. She assists managed care clients with strategy and proposal writing in response to state Medicaid RFPs and is involved in internal sales activities.
Experience
Carissa is a Licensed Clinical Social Worker in the State of Colorado and has worked in the Denver Metro area for more than 20 years. Her direct practice social work career included the non-profit setting, child welfare, geriatrics, and healthcare. Carissa has also worked extensively in policy and program management, first for the State Innovation Model (SIM) Office within the Office of the Governor for Colorado to integrate behavioral health and physical health, then as a Program Manager for a state-wide program providing advocacy and case management to adults, youth, and children with severe persistent mental illness (SPMI). She most recently worked as a Program Manager for the Colorado Department of Health Care Policy and Financing (Colorado Medicaid) specifically focused on policy for children and youth with behavioral health diagnoses.
Carissa is Adjunct Faculty at both Metropolitan State University of Denver and the University of Denver in their Master of Social Work programs. She teaches behavioral health policy, health care policy and social policy, and has also taught clinical skills, health care and leadership. Carissa recently had a chapter accepted for publication as part of an anthology book specific to online teaching. Her chapter focused on addressing the behavioral health needs of online students.