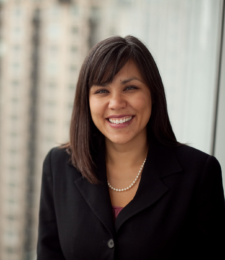 Nancy Enright
Director of Client Servicing
Education:
University of Cincinnati, M.A., Political Science
Massachusetts Institute of Technology, B.S., Materials Science and Engineering
Certifications:
Project Management Professional Certification (PMP), Project Management Institute
Current Responsibilities:
Having been with Sellers Dorsey since 2011, Nancy is an expert in the conception and implementation of Medicaid reimbursement initiatives. A Medicaid financing veteran, she oversees disproportionate share hospital (DSH) programs, statewide and local hospital assessments, upper payment limit (UPL) programs, and the preservation of UPL payments to providers in Medicaid managed care and physician reimbursement. Additionally, Nancy's range of work covers Medicaid information technology, in which she handles business-process re-engineering for new Medicaid management information systems (MMIS), as well as health home attribution. She is also thoroughly experienced in managed care and private equity consulting.
Experience:
Throughout the success of her eight years with the firm, Nancy has delivered CMS-approved, physician programs in six states (CO, IN, MS, IA, AZ, MN), and she is currently overseeing programs underway in five additional states (GA, OH, MD, TN, MO). On top of DSH programs, hospital assessments, and UPL programs, her work with hospitals has included graduate medical education, too, and she's handled claiming for patients in juvenile justice systems. Working with Medicaid information technology, Nancy played a key role in implementing new MMIS in Colorado, helping them explore ways to streamline their processes. She also managed a project with a provider-owned health plan in Texas that was expanding into a new Medicaid managed care program designed to integrate acute care, behavioral health, and long-term services and supports (LTSS) for youth eligible for supplemental security income (SSI). With her team, she helped identify operational needs for the health plan to provide managed LTSS. She also spearheaded the health plan's proposal response to the state.
Prior to joining Sellers Dorsey, Nancy worked with the Service Employees International Union (SEIU) as Co-Director of their Safety Net Hospital Program. The program's partnership-based approach yielded additional resources for hospital employers, strengthened union membership, and successfully brought in millions of new federal funding to partner hospitals.