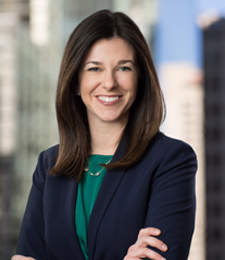 Jennifer Duffy
Managing Director
Education
Rutgers University, BA, Political Science
Current Responsibility
Jennifer Duffy leads Sellers Dorsey's New Jersey practice, which includes implementing Medicaid programming and financing for our public and private clients.  She focuses on bringing the very best of Sellers Dorsey's expertise, ideas, and solutions to clients, and shaping our future capabilities to meet our clients' evolving needs.
Jennifer has nearly 20 years of experience in public policy, giving her a keen insight into the state's unique political and public policy landscape.  She has overseen the expansion of existing programs and successfully implemented many multi-million-dollar programs with attention to ensuring policy, technical and political goals are being met.  She has had several leadership roles in the Office of the Governor, Department of the Treasury, and Department of Human Services.
Jennifer has served as a Chair of the Trenton Psychiatric Hospital Board of Trustees, as a board member of the Junior League of Greater Princeton, and continues to serve on the Governor's Conference on Volunteerism and the NJ Volunteer Generation Fund.
Experience
Jennifer Duffy joined Sellers Dorsey with a  wide breadth of technical and management experience. While working for the State of New Jersey, Jennifer held many senior management positions giving her keen insight into the state's unique political and public policy landscape. Most recently, Jennifer served on the Governor's senior staff as Appointments Director responsible for navigating judicial nominees through the legislative process and managing the Governor's appointments to hundreds of the state's boards and commissions. At the Department of Human Services, Jennifer was the Commissioner's top policy adviser where she developed a strategy for implementing an integrated eligibility system for over two million users to manage benefit applications for six federal and state programs. As Chief of Staff at the Department of Treasury, Jennifer assisted in the management of ground breaking reforms. Among them included implementing an Executive Branch Performance Budgeting Program, and developed a financial transparency website. Jennifer was also instrumental in successfully negotiated health benefits for public employees between eight different unions which resulted in a savings to state and local budgets.