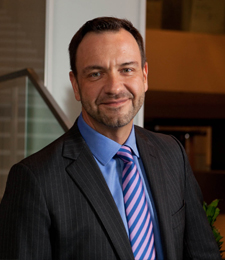 Brian J. Dorsey
Partner & Chief Culture Officer
Education
Wilkes University, BA, Organizational Communications
Certifications
International Coaching Federation
Executive Coach, Management Performance Consulting
Organizations
The Trevor Project, Member, Board of Directors
Current Responsibility
As co-partner of Sellers Dorsey, Brian Dorsey has worked to cultivate a firm that values both its clients and employees. Brian works closely with the CEO and executive leadership of the firm to develop organizational strategy and direction. He has a deep historical knowledge of the firm and its vision since its inception in 2000, and he offers council to help ensure the entire team is executing on the firm's mission. Sellers Dorsey recognizes its culture as a prized asset and strength, and Brian guides the firm's efforts to consciously invest in it as the firm grows. As CCO Brian's top priority is to guarantee the culture at Sellers Dorsey remains rooted in the firm's core values – accountability, growth, openness, respect, and well-being – so every person working at Sellers Dorsey can be fully engaged and achieve their full potential and deliver optimal results for their clients. 
Experience
Brian has served as a Communications Director for two statewide health care organizations and has also worked as a public relations consultant and most recently as an executive leadership consultant. In Pennsylvania, Brian is most proud of his role in the 1991 launch of the VISION USA™ program sponsored by the American Optometric Association, which provided basic eye health and vision care services at no cost to uninsured, low-income people and their families. Brian's most recent work focused on working with c-level executives looking to navigate challenges inside their organizations. 
In addition to his professional experience, Brian also leads initiatives underwritten by the Sellers Dorsey Foundation. The foundation was established in 2011 to fund the improvement of public health programs, specifically "patient-centered" health care delivery to the LGBT community. To date, the Sellers Dorsey Foundation has participated in research funding, healthcare coalition building among LGBTQ nonprofits and as a recipient and organizer of an LGBTQ Health Outreach conference sponsored by the Rockefeller foundation.