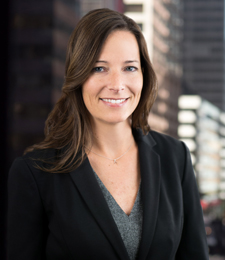 Education
Penn State University, MS, Economics and Demography
LaSalle University, BA, Economics and International Studies
Current Responsibility
Rachel Delavan provides our clients with project management, modeling and analytical support, and strategic insight. She brings a unique perspective to the team with her blend of experience at insurance companies, provider associations, state government, and academia.
Her expertise includes policy evaluation, financial analysis and operations management and she draws on a depth of knowledge in Medicare and Medicaid reimbursement, nursing facility operations, provider assessments and quality improvement initiatives. Her goal is to provide creative and effective solutions for provider reimbursement.
Experience
Rachel brings 15 years of diverse experience in technical and consultative roles. She joins us from the Pennsylvania Health Care Association (PHCA) where she held the position of Director of Research, researching both state and federal budget and policy issues, developing financial impact modeling, and providing strategic insight and analytical support for many of the Association's initiatives. Much of her work focused on preparing long term and post-acute care providers for the sector's transition from FFS to quality based incentives and alternative payment methodologies as well as Medicaid Managed Care.
Prior to working for PHCA, Rachel worked for BlueCross as a Senior Medical Economics Consultant supporting the Clinical Management, Pharmacy and Actuarial departments with research, analytics, and project management. She has experience leading diverse stakeholder groups through the development of the first State Water Plan while at the Pennsylvania Department of Environmental Protection. She also worked at Penn State, University of Rochester Medical Center, and Rochester Institute of Technology in various capacities including researcher in health outcomes and adjunct professor of economics.