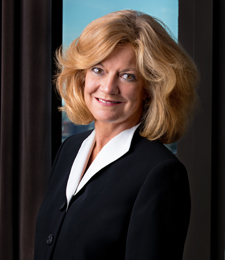 Education
University of Massachusetts – Amherst, MBA
University of Massachusetts – Amherst, BA, Psychology
Current Responsibility
Pam Coleman is a health care policy and program expert who excels at helping state Medicaid agencies and health plans develop and implement managed care programs and create solutions for funding, managing, and improving Medicare and Medicaid services. She leverages her deep knowledge of Medicaid, managed care, and value-based care to assist clients with RFP responses and procurement readiness preparation, stakeholder engagement, managed care strategies, and the development of managed care contracts to incorporate value-based purchasing requirements. Pam is a frequent presenter at national conferences on complex care populations and integrated delivery systems.
Experience
Prior to joining Sellers Dorsey, Pam was the Senior Vice President at Optum, working with state and federal officials to implement creative, cost-effective initiatives to transform health care delivery systems. She worked on proposals for demonstrations, pilots, and new programs to service seniors and persons with disabilities.
Pam served as the Deputy Medicaid Director for the Texas Health and Human Services Commission from 2006 until 2010 administering the Managed Care Operations Department. She was responsible for the management of the state's Medicaid and CHIP programs serving over 3 million Texans. Pam also led the development of the STAR+PLUS managed care model that provides integrated acute care, behavioral health and long-term services and supports for seniors and persons with disabilities. This successful program is now statewide in Texas with over half a million enrollees.