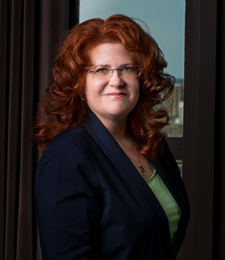 Corie Colby
IT Business Analyst
Education
University of Montana, BA, History
Current Responsibility
Utilizing years of project management and business systems experience, Corie Colby is an integral part of Sellers Dorsey's operational team. Responsible for the information technology and logistics support, Corie keeps our firm working effectively both at the office and on the road.
As the IT Business Analyst, Corie handles many of the company's large scale internal ventures including implementing company software and procedures and managing firm retreats.
Experience
Corie came to Sellers Dorsey in 2006 from Wisconsin Public Radio where she was part of Wisconsin Public Radio's Corporate Development Department which covered two statewide networks, 13 regions, and four national programs. She was responsible for instituting new systems and procedures for underwriting scheduling and billing that led to increased collections and receivable turnaround. Corie also worked for Wicks Broadcasting Solutions where she provided on-site training, support and installation of broadcast business and traffic software for a global list of new and existing users.