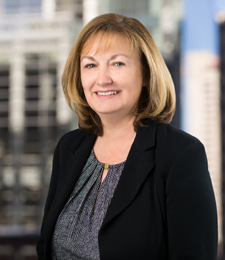 Nancy Brucker
Senior Consultant
Education
University of Pittsburgh, MPH, Public and Community Health Services
Slippery Rock University of Pennsylvania, BS, Education
Current Responsibility
Calling upon over 20 years of health care policy and financing experience, Nancy Brucker provides project management and advisory services to Sellers Dorsey clients. Her primary focus has been working on programs in Pennsylvania. Her expertise includes program development and administration, process improvement, process mapping and redesign, and methodology and implementation strategy.
Experience
Prior to joining Sellers Dorsey, Nancy worked as a Special Initiatives Coordinator for Highmark Caring Foundation. In this role, Nancy oversaw the Community Services and Special Initiative efforts. She led constituent consulting and training efforts, as well as internal process improvement and community engagement initiatives.
Nancy also served as a Pennsylvania Management Associate for the Commonwealth of Pennsylvania where she developed communication procedures for PA Department of Health (DOH) legislative affairs office and served as interim program director for the Governor's Office of Administration,  Leadership Development Institute (LDI), including coordination of presenters, facility contracting and budget preparation.
Nancy also served as a Health Research Specialist for the VA Center for Health Equity Research and Promotion (CHERP), focusing on health disparities research and aftermarket pharmaceutical evaluations.  As the Program Specialist for the Duval County Public Health Unit of Immunization and Epidemiology Programs where she conducted epidemiological surveillance and education activities as well as coordinating all aspects of a CDC-funded childhood immunization grant project, including grant preparation, needs assessment, program monitoring, and community collaboration.