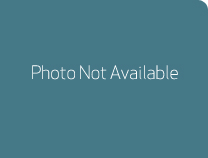 Education
University of California – Berkeley, MSW, Social Welfare
University of Kansas, BSW, Social Work
Current Responsibility
As a member of the firm's California-based team, Sarah Brooks works with Sellers Dorsey clients on engagements in California and across the country. Sarah brings nearly 20 years of experience in federal and state health policy matters with specific expertise in the managed care arena, hospital and health systems, home- and community-based services, and special populations programs. Sarah works on initiatives in Medicaid managed care, Medicaid financing, and provider policy and reimbursement. She brings experience through her previous roles at the California Department of Health Care Services (DHCS), Indiana Legislative Services Agency (LSA), and California Association of Public Hospitals and Health Systems (CAPH).
Sarah's expertise includes assisting Medicaid managed care plans with a wide range of services, trade associations on varying issues ranging from network adequacy methodologies to policy analyses of specific topics, and local governmental entities, including counties, on issues such as transitioning populations from current infrastructure to a new administrative structure based on changes associated with state and federal requirements and program changes.
Experience
Sarah Brooks recently served as the Deputy Director of Health Care Delivery Systems with the State of California's DHCS, a role in which she oversaw approximately 500 staff across three divisions: Managed Care Quality and Monitoring, Managed Care Operations, and Integrated Systems of Care. Having served with DHCS for nearly seven years, Sarah managed the entire Medi-Cal managed care delivery system, including six models of managed care and 24 health plans which serve 10.5 million beneficiaries. Her areas of expertise include network adequacy, quality, member rights, contract management, and provider and encounter data. As Deputy Director, Sarah also oversaw California's seven home-and-community-based 1915(c) waivers, as well as the State's special populations programs, including California's Children's Services. She was responsible for maintaining relationships with both state and federal government high-level employees, as well as reviewing analyses of all health care delivery systems legislation. She led the development and implementation of policy and program initiatives, including the State's Section 1115 Medicaid Waivers. Prior to her work with DHCS, Sarah also served the California Association of Public Hospitals as Assistant Director of Policy for five years. In this position, she oversaw healthcare coverage issues, with a specific emphasis on Medicaid and the uninsured, and she negotiated with government entities regarding policies and program requirements which had the potential of affecting public hospital systems.