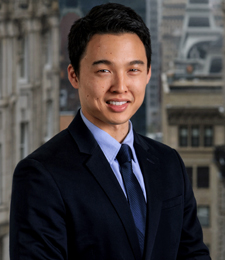 Daniel Bang
Senior Specialist
Education
Temple University, MA, Public Health
Temple University, BA, English
Current Responsibility
Daniel Bang is responsible for supporting the goals of the firm's Corporate Strategic Plan and helping expand the corporate infrastructure and internal processes. In this capacity, Daniel works on several projects, assisting with staff training, professional development, and firm culture.
Previously, Daniel served in multiple roles as a consulting team member with Sellers Dorsey, including Special Assistant to the CEO, Project Manager, and Research Associate. He has contributed to the management of client and firm related projects, research, analysis, and deliverable preparation. With experience in Medicaid policy research and analysis, Daniel focused on analyzing and reporting on all aspects of work that center on increasing access to care, ensuring quality care, and streamlining delivery of services for vulnerable populations. Daniel has contributed to a number of different written materials that underscore the impact of Medicaid including reports for the Ohio Association of Health Plans, Texas Association of Health Plans, National Association of Medicaid Directors, and other stakeholders in the health care community.
Experience
Prior to joining Sellers Dorsey, Daniel served as an intern in the Philadelphia Regional Office of the Centers for Medicare and Medicaid Services (CMS). In this role with CMS, he focused on how the Affordable Care Act's provisions impact state Medicaid programs. Daniel researched policy, laws, and regulations that shape the delivery of Medicaid services and the quality of care for beneficiaries. He also produced an information memo that utilized a comparative analysis of state efforts in reforming Medicaid using the 1115 demonstration waiver.