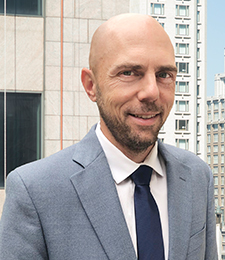 Josh Anderson
Associate Director
Education
The Ohio State University, MBA, Marketing and Finance
Malone College, BBA, Business Administration
Current Responsibility
Josh Anderson provides Sellers Dorsey with experience and expertise in data analysis and business policy. With his state and analytical experience, he supports the firm's revenue enhancement initiatives.
Experience
Josh has held several leadership roles prior to joining Sellers Dorsey. Most recently, he served as the Director of Billing and Revenue Cycle for Phoebe Ministries, where he led a team of 15 employees and was responsible for billing and collection efforts, which included Medicare, Medicaid, and various managed care organizations. Before that role, Josh worked for the Ohio Department of Development Disabilities as a Medicaid Health Systems Administrator for eight years, and later, as a contracted consultant. As a Medicaid Health Systems Administrator, Josh oversaw management and policy development of the ICF-IID program for the State, which encompassed 440 health care facilities. Playing a pivotal role in this program, he collaborated with Ohio Department of Medicaid for the submission of the State Plan to CMS and assisted with state budget negotiations.
Earlier in his career, Josh worked for Ohio Department of Job and Family Services, Office of Ohio Health Plans for seven years and held various roles. His most recent role was Reimbursement Section Chief, where he served as the lead for long term care in the financial, provider, and internet subsystems for the design, testing, and implementation of Ohio Department of Medicaid's Information Technology System. He helped develop and implement a franchise fee enforcement program that resulted in collecting an additional $5 million per quarter in franchise fees owed to the State. Additionally, Josh managed the rate-setting unit responsible for setting and verifying rates for long term care facilities, totaling more than $3 billion per year.