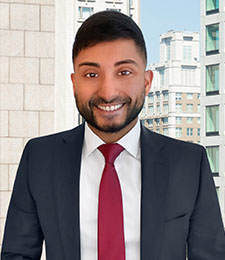 Vinu Abraham
Consultant Specialist
Education
Seton Hall University, MHA, Health Care Administration
Drexel University, BS, Health Sciences
Current Responsibility
Vinu is a results driven healthcare professional with experience serving health systems, community hospitals, and physician practices. His area of focus at Sellers Dorsey is with Medicaid Financing, Value Based Care, and Business Process Improvement. He brings a strong background in Population Health and  Process & Quality Improvement.
Experience
Before joining Sellers Dorsey, Vinu served as a Quality Improvement Coordinator at Albert Einstein Medical Center for the Department of Medicine & Patient Safety & Performance Improvement.
He drove continuous improvement efforts related to Patient Safety, reducing 30-Day Readmissions, Length of Stay, Hospital Acquired Infections/Conditions, increasing Patient Experience, and standardizing Clinical Workflows across Chronic Disease Groups.
Prior to Albert Einstein Medical Center, Vinu was a Population Health Project Coordinator at Riverside Medical Group and Vanguard Medical Group, where he managed various Value Based Care Programs, created quality measure corrective action plans, and helped close gaps in performance & knowledge gaps across 70+ Multispecialty Practices