Medicaid and Public Agencies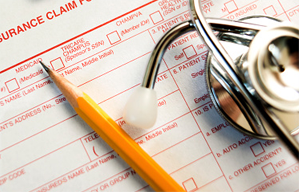 State Medicaid programs are working with their federal partners at CMS to innovate at the forefront of payment and delivery of health care. Equipped with decades of state Medicaid leadership experience, we stand ready to partner with Medicaid directors and staff to improve health outcomes, create efficiency, and build sustainable health care programs.
State Medicaid program leaders must address numerous priorities at once:
Find funding to maintain Medicaid programs and achieve state policy goals

Increase the degree to which payments are tied to quality and outcomes.

Find sustainable ways to manage the administrative load that accompanies the work of being a changemaker.

Evolve population health strategies aimed at urgent needs while staying in budgetary boundaries.

Manage the implementation of Medicaid managed care to populations traditionally served in fee-for service.

Keep lines of communication open with numerous stakeholders while pursuing innovations.

Manage the pace of activity at the office (or the home office) to avoid burnout among critical staff and department leaders.
Sellers Dorsey experts have experience as successful state Medicaid leaders, so we can help states implement proven concepts and develop effective new approaches through these and other services:
Medicaid supplemental financing initiatives

Value-based care strategy development and health system transformation

Developing and negotiating 1115 Medicaid waivers

Facilitating commissions, committees, and task forces to drive stakeholder feedback and support for Medicaid reform initiatives

Managed care program planning and procurement
Sellers Dorsey has worked with policy makers to develop, negotiate, and implement state Medicaid and reform initiatives such as waivers, expansion of managed care to new populations, and development of value-based purchasing and other alternative payment models. With our help, states have achieved these and other results:
Expanded Medicaid coverage to a wider adult population under the Affordable Care Act by developing a Section 1115 waiver to provide a full benefit package

Optimizing a waiver solution to subsidize private insurance for adults over a key income threshold

Significant increases in federal funding while achieving budget neutrality and achieving Medicaid program objectives

Innovating a funding methodology and overhauling an 1115 waiver to obtain CMS approval for achieving universal healthcare coverage

Provide incentives to hospitals for quality-based delivery system reforms

Establish and preserve supplemental payments to hospitals and physicians