June 2022

Sellers Dorsey is proud to support Pyx Health in their efforts to operationalize innovative solutions to address loneliness and social isolation, key indicators of mental health and physical health needs. In recognition of Mental Health Awareness Month, which aims to raise awareness, fight stigma, and provide support for mental health needs, Gary Jessee, Managing Director, Sellers Dorsey, and Cindy Jordan, CEO, Pyx Health, discuss their personal commitment to this important focus area. They share highlights from their collaborative approach to improving access and ongoing support to high-quality mental health care especially for vulnerable populations such as Medicaid recipients.
Watch the video to hear more about:
The prevalence of mental illness in the U.S. and its relationships with social determinants of health, behavioral health, physical health, loneliness, and social isolation.

The impact of Pyx's health care solution to connect individuals experiencing loneliness with health care services in over 50 markets.

Strategies for health care stakeholders—government officials, providers, payers, solutions vendors, consultants, and other partners—to work together in driving further progress.

CLICK HERE
to view the video
---
ABOUT OUR SPEAKERS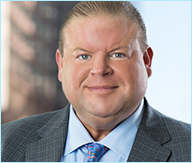 Gary Jessee, Managing Director, Sellers Dorsey
Gary is a former Medicaid Director for Texas and oversees the firm's services aimed at helping Medicaid managed care plans, states, vendors, and others to align around priorities within the Medicaid program.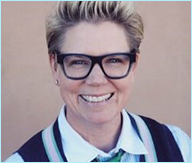 Cindy Jordan, CEO, Pyx Health
Cindy launched Pyx Health in 2018, the first loneliness solution solely focused on helping the most vulnerable. She leads the company in its mission to effectively address the health crisis of loneliness and social isolation.
---
Related Information
Expertise
Services
Articles and Videos