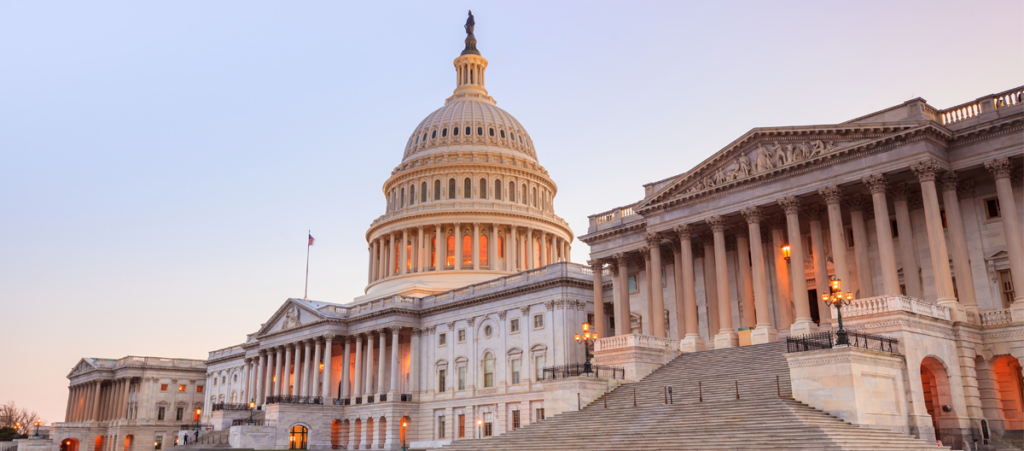 Background:
On December 23, the 117th Congress passed the  $1.7 trillion "Consolidated Appropriations Act of 2023" – or omnibus bill – which will fund critical government operations across federal agencies for the fiscal year 2023. The spending package includes many provisions for Medicaid and Medicare programs, hospitals, and health systems with the Centers for Medicare & Medicaid Services (CMS) set to receive $4.1 billion in total spending. Notably, the bill sunsets the continuous Medicaid and CHIP coverage requirement and aims to help state Medicaid agencies prepare for the end of the COVID-19 public health emergency (PHE) by providing resources and standards applicable for changes in Medicaid enrollee eligibility and transitions.
Medicaid Specific Provisions:
The bill specifies several coverage options that are fiscally supported by phasing out the continuous coverage requirement enacted in 2020, as a result of the COVID-19 PHE –
Requires any states that have not yet provided 12-months continuous eligibility for children to provide 12-months of continuous eligibility in Medicaid and Children's Health Insurance Program (CHIP) for children up to age 19, by January 2024.
Provides states the option to extend postpartum coverage allowed through the American Rescue Plan Act as a permanent option (omnibus bill removes the five-year limitation).  Thirty-five states have already extended post-partum coverage.1
The bill addresses the unwinding of the PHE by providing states with timeframes, resources and requirements as set forth below –
Sunsets the continuous Medicaid and CHIP coverage requirement on April 1, 2023. At that time, states may begin initiating Medicaid and CHIP eligibility redeterminations.
Phases down enhanced Federal Medical Assistance Percentages (FMAPs) from the current 6.2% by quarter over calendar year 2023 to the following percentages:
2023 Enhanced FMAP Phase Down

Q1

     6.2%

Q2

     5.0%

Q3

     2.5%

Q4

     1.5%
Note, the 5 US territories will continue to receive the enhanced FMAP. Additionally, their Medicaid programs will incorporate other changes including provider payment rates and investing in data system improvements.
Requires states, as a condition of continued enhanced FMAP, to be compliant with federal Medicaid eligibility requirements, update beneficiary contact information, and make concerted efforts to contact beneficiaries if they moved.
Requires states to publicize a monthly report to inform CMS and stakeholders on the progression of their PHE unwinding efforts. Failure to do so will be subject to a FMAP matching rate penalty beginning in July 2023.
Permits CMS greater enforcement tools (e.g., corrective actions, authority to stop states from terminating coverage).
The bill includes several additional Medicaid-specific provisions that extend and/or expand services –
Extends funding for the CHIP program for an additional 2 years, until 2029.
Extends and expands telehealth flexibilities (many of which were to expire 151 days post-PHE ending) through December 31, 2024 (e.g., expanding original site to include any site patient is located, allowing PT/OT/ST physicians to furnish telehealth services, allowing FQHCs and RHCs to furnish telehealth services, etc.).
Provides funding for Mental Health and Substance Abuse Block Grants and requires Medicaid policy updates for mental health, including the requirement of a searchable directory of providers and guidance from CMS on access to crisis response networks.
Extends the Money Follows the Person Rebalancing demonstration through 2027.
Extends the spousal impoverishment protections for Medicaid recipients of home and community-based services through 2027.
Requires states to provide mental health screening and case management services to Medicaid eligible justice involved youth 30 days prior to their release from incarceration and permits states to receive FMAP for health care services for such youth beginning in January 2025.
Requires Medicaid managed care organizations and states to publicly post and update provider directories starting in January 2025.
Requires CMS to provide states guidance on best practices for the development of an effective mental health crisis care continuum through Medicaid and CHIP.
1 https://www.kff.org/medicaid/issue-brief/medicaid-postpartum-coverage-extension-tracker/#note-0-4