Nancy Smith-Leslie | August 2022

In the most recently published MACStats: Medicaid and CHIP Data Book, the Medicaid and CHIP Payment and Access Commission (MACPAC) estimates that enrollment in comprehensive Medicaid managed care programs reached over 57 million people in 2019, an increase of over 50% from the approximately 37 million enrollees in 2013. They also found that comprehensive managed care programs covered nearly 70% of Medicaid enrollees in 2019, compared to almost 54% in 2013.
Comprehensive managed care programs are predominantly delivered through contracts between state Medicaid programs and managed care organizations (MCOs) and cover acute care such as hospital visits, primary care such as preventive services, and a wide range of specialty services. Depending on the state, MCOs may also be responsible for providing access to and coordinating behavioral health and long-term services and supports (LTSS).
When designed and monitored effectively, comprehensive managed care programs align incentives across all participants in the system (e.g., state Medicaid program, MCOs, Medicaid members, providers) to improve health outcomes for members, reduce unnecessary spending, and achieve other state Medicaid programmatic goals.
The immense growth in the use of comprehensive managed care programs demonstrates that when it comes to delivering high-quality care for our nation's vulnerable populations, the partnership between states and MCOs is more important than ever.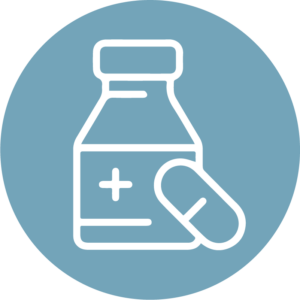 Broadening MCOs' Scope
The COVID-19 pandemic highlighted what Medicaid administrators and others within the health care sector have known for years—there is an inextricable link between social and economic circumstances and health outcomes. As the use of managed care programs by states to provide effective care management and administrative services for Medicaid members continues to expand, state Medicaid programs are also tasking MCOs with employing innovative strategies to address the non-medical drivers of health, or social determinants of health (SDOH). In fact, a 2021 KFF survey of Medicaid directors reported that more than half of responding states with managed care required MCOs to screen enrollees for behavioral health needs, provide referrals to social services, and partner with community-based organizations (CBOs).
As states' managed care requests for proposals (RFPs) and contract requirements become more robust and complex to address SDOH and resulting health inequities, the need for additional resources and expertise to effectively oversee and measure MCO performance and improvement in member health care outcomes can prove challenging for states. Continually amending the managed care contract to add new programs or enhance existing requirements is often necessary in response to federal or state legislative or regulatory action, stakeholder concerns, or circumstances driven by the state Medicaid program itself. However, it should be done with a corresponding review of existing contract requirements to determine their continued value. Otherwise, the contracts can quickly become unwieldy and administratively burdensome for both the state and contracted MCOs.
Removing low-value provisions from MCO contracts can enable MCOs to innovate in ways that advance the state's priorities while also reducing administrative burden for both parties. Specifically, assessing whether required reports or other contract requirements contribute to the evaluation of key performance indicators should be a regular task with each contract amendment.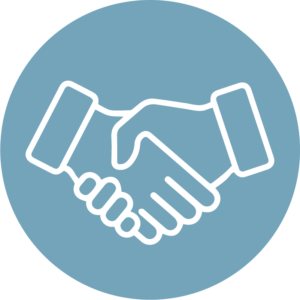 Defining the State's Vision and Aligning Priorities
As states advance more sophisticated models of care that include addressing non-medical drivers of health, a strong partnership between the state and its MCOs is essential. States that have been successful in improving health outcomes by implementing these care models have several common attributes: they were able to clearly communicate their state's vision, implement policies and requirements that support the vision, and align incentives across the system that ensure stakeholders, including MCOs, remain focused on the state's priorities. As states continue to carve new populations into managed care and entrust more and more of the program to MCOs, they must clearly define their priorities and then allow the MCOs to focus on implementing innovative solutions that will advance those goals.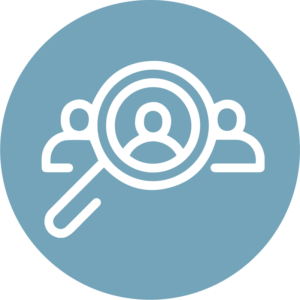 Leveraging Lessons Learned from the Public Health Emergency
The COVID-19 pandemic is a perfect example of partnership in action as states and MCOs collaborated to implement new flexibilities, benefit expansions, community investments, and numerous other programs. Waivers of many federal requirements during the public health emergency (PHE) present an opportunity for states and MCOs to jointly assess the effectiveness of the flexibilities and implement policy decisions to continue certain flexibilities after the PHE ends.
The successful unwinding of the PHE will require states and MCOs to continue to effectively collaborate by helping Medicaid enrollees understand the requirements for continuing their coverage and connecting those no longer eligible for Medicaid to new coverage sources. Medicaid MCOs that offer Qualified Health Plans through the marketplace will also be assisting individuals who are no longer eligible for Medicaid to transition to marketplace coverage. The united efforts of states and MCOs to make this a seamless transition will provide further evidence of the importance of this partnership.
Working in unison, even beyond the pandemic, will ensure that states and MCOs continue this momentum and make progress toward their shared population health goals in the future.
---
ABOUT THE AUTHOR
Nancy Smith-Leslie, Managing Director
Nancy Smith-Leslie is a seasoned health care executive with 20 years of experience in health care policy, programs, and operations. Prior to Sellers Dorsey, she served as Director of the Medical Assistance Division of the New Mexico Human Services Department. She continues to leverage her experience to provide strategic advice to state Medicaid agencies, managed care plans, health care providers, and others. She is a thought leader on managed care program innovation and payment reform with a proven track record for helping public and private entities expand their programs, services, and products to improve health outcomes.
---
Related Information
Expertise
Services
Articles
Weekly News