Leesa Allen, Karen Brach, Janice Fagen, and Jill Hayden | June 2022
Medicaid Experts at Sellers Dorsey provided insights on the latest CMS guidance to assist states with planning efforts to resume Medicaid eligibility redeterminations, the impacts of the end of the PHE on states, managed care organizations, and other stakeholders, and strategies for these various groups to consider as states plan for the end of the public health emergency (PHE).
Key Points:
The COVID-19 PHE declaration, issued by the Department of Health and Human Services (HHS) under the authority of the Public Health Service Act, has been in effect since January 31, 2020.
Throughout the PHE, states have been required to keep Medicaid beneficiaries enrolled in coverage as a condition of receiving a 6.2% Federal Medical Assistance Percentage (FMAP) increase (enhanced FMAP).
Since the onset of the PHE declaration, Medicaid and CHIP enrollment increased by over 15 million people (20%) to a record high of over 80 million enrollees.
As the PHE begins to wind down, states must prepare to resume the redetermination process for Medicaid enrollees that have retained coverage during the PHE.

CLICK HERE
to watch the recorded webinar
---
ABOUT THE SPEAKERS
Leesa Allen, Director
Leesa Allen leverages her more than 26 years of health care experience, including as a former Medicaid Director for Pennsylvania, to address the programmatic needs of clients such as hospital coalitions, state Medicaid agencies, and other public entities.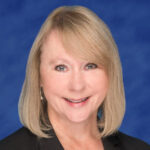 Karen Brach, Director
Karen Brach has honed her extensive expertise in Medicaid managed care, health policy, strategic growth, and state procurements through her more than 20 years of experience in Medicaid and Medicare, including as a former President and CEO of Meridian Health of Illinois.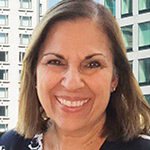 Janice Fagen, Senior Strategic Advisor
Janice Fagen has more than 25 years of managed care leadership experience, including as CEO of Blue Cross and Blue Shield of Texas' (BCBSTX) Medicaid plan, as well as a wealth of experience in profit and loss oversight, managed care contracting, provider relations, and managed care operations.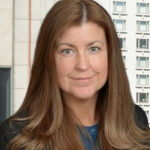 Jill Hayden, Director
Jill Hayden, Director, brings extensive experience in public policy and Medicaid managed care to Sellers Dorsey, having worked for multiple health plans and the Illinois Governor's Office.
---
Related Information
Expertise
Services
Articles