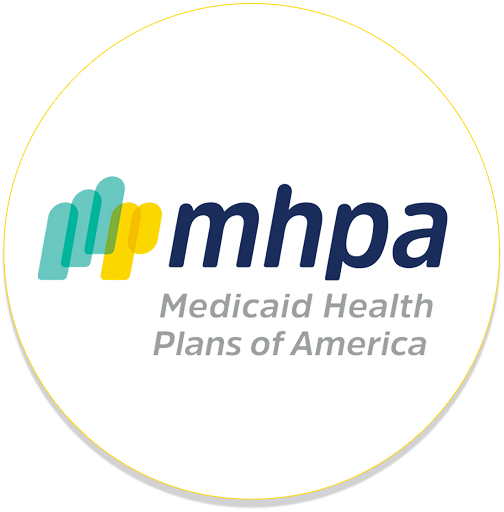 Sellers Dorsey Proudly Supports the Medicaid Health Plans of America
We can't wait to see you at MHPA2021!
Constant change. Evolving priorities. Urgent health care issues.
With help from our Medicaid leaders, the way you handle challenges can be a strategic advantage.
Our experts are former Medicaid and human services officials from across the country, so we know what it takes for health plans to become highly valued partners in the eyes of Medicaid directors. As consultants, these leaders work with Medicaid plans large and small, vendors that supply essential tools, and stakeholders who are critical to the success of any initiative.
Together we can move Medicaid and managed care forward to meet the challenges of today and opportunities ahead.

Your Challenge
Innovate, address social issues, build new networks, enhance efficiencies
With the majority of states at or above 75% of their Medicaid beneficiaries enrolled in managed care, health plan partners are expected to implement innovative approaches, achieve program efficiencies, and improve overall health care outcomes. The COVID-19 public health emergency added speed to the demand for expanded access and ways to address complex health-related social needs.

Your Opportunities
Know what's coming so you can respond and react
With the right support, you can move in lock step with state priorities that drive system enhancements, helping you navigate procurements, avoid pitfalls, identify trends, and leverage the latest effective practices.

Your Ally
Sellers Dorsey
Our people are not just subject matter experts with great connections and years of experience running Medicaid programs and health plans. They're also doers who share your mission and roll up their sleeves to make sure your initiatives achieve impact.
A Conversation with State Medicaid Directors
Moderated by Gary Jessee, former Texas Medicaid Director and current Sellers Dorsey
Join us Friday 9/24 for a Lunchtime General Session
Medicaid Directors from four states – Arizona, California, North Carolina, and Texas – will discuss their top priorities and challenges, and their close collaboration with managed care organizations to move the needle on quality and outcomes. Topics will include efforts to address health equity, social determinants of health and quality, and use of ARPA funds and Medicaid redeterminations following the public health emergency.
Services for Community Affiliated Plans
More states want to address overall population health and health inequities through a community-based care ecosystem. Sellers Dorsey helps MCOs navigate strategic and operational issues connected to these priorities. From drafting RFP responses in Medicaid, to helping implement new Medicaid managed long-term services and supports (MLTSS) programs, and value-based purchasing (VBP) programs, we provide MCOs with the tools needed to meet shifting dynamics at both the state and federal levels. Our state Medicaid and managed care experts offer these and other services to managed care organizations:
Strategic advisory
Procurement planning and response support
Operational support
Stakeholder engagement and relationship management
Legislative and government affairs support
Program and policy support
» CLICK HERE to learn more about services for managed care plans
Expert Guides for Medicaid Health Plans
Sellers Dorsey includes former Medicaid Directors, health plan executives, clinicians, and former state officials responsible for the development, financing, administration and operation of managed care and long-term services and supports programs for states and health plans. Key members of our team include:
---
If you would like additional information or wish to speak to any of our experts about issues facing your organization organization, please get in touch and we will have a conversation at a time that's best for you.