Managed Care Plans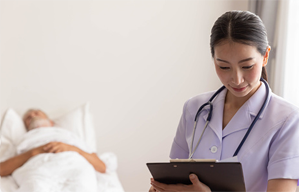 Sellers Dorsey works at the intersection of industry and government to help managed care plans win state contracts and create strong relationships so that states, stakeholders, and businesses come out on top together.
With the majority of states at or above 75% of their Medicaid beneficiaries enrolled in managed care, health plan partners are expected to implement innovative approaches, achieve program efficiencies, and improve overall healthcare outcomes.

Plans struggle to build a more effective partnership with their state agency counterparts.

State procurements involve numerous technical requirements, in addition to competition that makes it essential to tell a compelling story to win contracts.

Operational effectiveness necessitates continuous innovation.

Plans must engage with more stakeholder groups with diverse views and interests.

Managing the volume of proposed legislative and regulatory changes in Medicaid takes energy and know-how, as does adapting to ever-changing policies and priorities.

Implementing quality and value-oriented initiatives can create administrative and financial burden without the optimal approach and appropriate skills.
Sellers Dorsey helps managed care plans develop, grow, and strengthen their business. Our state Medicaid and managed care experts offer these and other services to managed care organizations:
Strategic advisory

Procurement planning and response support

Operational support

Stakeholder engagement and relationship management

Legislative and government affairs support

Program and policy support

Medicaid financing services
Working with Sellers Dorsey, our managed care plan clients have achieved these and other outcomes:
Strengthened relationships with State Medicaid leaders through improved visibility and communication

Improved responses to RFPs and RFIs to win and retain business

Leveraged best practices and new solutions to address real operational challenges and get the results needed

Addressed the heart of what matters to providers, advocates, members and others to improve relationships

Analyzed legislation and collaborate with the state, lobbyists, and associations on realistic legislative and regulatory priorities

Monitored and concisely reported on proposed regulatory changes and their impact to policies, practices and financials

Integrated policy and program goals while capitalizing on financial opportunities