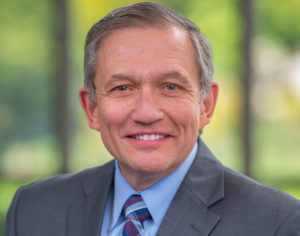 Bob Lux, CPA, FHFMA
Senior Strategic Advisor
Education
La Salle University, BS, Accounting
Current Responsibility
As a Senior Strategic Advisor with Sellers Dorsey, Bob works with the firm to help hospitals and health plans across the country to further their missions to deliver quality care to vulnerable populations by leveraging the firm's Medicaid financing and policy expertise. As a decades-long leader in healthcare finance, Bob is an incredible asset to the firm. He served as CFO at Temple University Health System in Philadelphia before coming aboard here, and while at Temple, he garnered invaluable experience, including successful collaboration on initiatives with Sellers Dorsey.
Experience
Prior to joining the firm, Bob served as Senior Vice President, Treasurer, and CFO at Temple University Health System beginning in 1996. In this role, he was responsible for overseeing financial reporting, budgeting, cash and debt management, payroll, managed-care contracting, information services and technology, revenue cycle, supply chain, financial planning, decision support, and investment management for the $2 billion-dollar academic health system.
Alongside his work with Temple Health, Bob has served on several committees, including the Hospital Association of Pennsylvania Medical Assistance Advisory Committee, the CFO Advisory Committee, and the Committee on Public Payer Policy. He is also a long-serving member of the Executive Board of the Cradle of Liberty Council of the Boy Scouts of America, currently serving as the Council President.
John was also the Vice President of the Board of Directors for the National Association of Medicaid Directors from 2015 to 2016.