May 15, 2014
PHILADELPHIA, PA – Sellers Dorsey and Leavitt Partners announced a strategic alliance to assist states in the design and implementation of innovative reforms that will improve the sustainability and flexibility of their Medicaid programs. The two firms will remain independent and will jointly market and deliver services to states and stakeholders seeking reform and modernization of state Medicaid programs.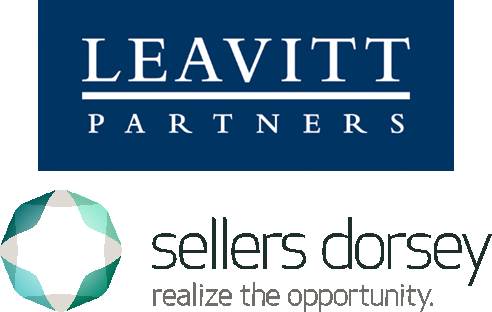 The joint team is well versed in the development, negotiation, and implementation of state Medicaid and health care reform initiatives. Sellers Dorsey and Leavitt Partners have assembled a team comprised of former top-ranking officials from the US Department of Health and Human Services, the Centers for Medicare and Medicaid Services (CMS), and the Office of Management and Budget; several former state Cabinet Secretaries and Medicaid Directors; and specialists in financing, delivery systems, health information technology, and payment systems.
The team most recently supported the Pennsylvania Department of Public Welfare with respect to Governor Corbett's Healthy Pennsylvania Initiative, which is currently being considered by CMS. Through this initiative the Commonwealth is seeking a waiver to reform the current Medicaid program and offer a private coverage option for uninsured Pennsylvanians.  Members of the team worked in partnership with the Commonwealth to assist in developing an innovative 1115 Demonstration waiver that seeks to improve access, ensure quality, and provide affordable healthcare coverage in the State.  The team provided strategic guidance and technical support throughout the waiver submission process and assisted in the drafting of documents required by federal and state statute and materials used with the general public, stakeholders, legislators, and providers.
Members of the team have also participated in the development of many other state reform plans, including Wisconsin, Texas, Utah, Michigan, Colorado, and Massachusetts.
Governors and state policy makers continue to seek increased flexibility to design Medicaid programs to fit the needs of their citizens and provide quality and accessible health care. Given that nearly one-quarter of all state spending is attributed to Medicaid programs, states are also seeking sustainability and predictability so they may invest in other crucial priorities, such as education and economic development. Federal waivers provide states with the flexibility to pursue forms of innovation within their programs not normally allowed under federal law and regulation. For example, several states recently received federal waivers permitting them to implement payment and delivery system reforms while taking advantage of the enhanced federal funds offered by the Affordable Care Act's optional Medicaid expansion.
"As governors continue to seek ways to ensure both quality and sustainability through Medicaid reform, their need for the most up-to-date intelligence and strategic guidance on possible actions will increase," said Rich McKeown, co-founder and CEO of Leavitt Partners.
"Our team has a long history of working collaboratively with governors to reform health care delivery and financing within state Medicaid programs," said Harvey Hurdle, CEO of Sellers Dorsey.  He continued, "Combining forces with Leavitt Partners in this area will ensure that our clients have an industry leading team with a demonstrated record of success."
For a list of services provided by the Leavitt Partners and Sellers Dorsey team, click here.
About Leavitt Partners
Leavitt Partners is a health care intelligence business founded by former Health and Human Services Secretary Michael O. Leavitt. The firm delivers collaborative, high-value intelligence that helps clients transition to new models of care. Through its member-based collaboration called Health Intelligence PartnersTM and direct services to clients, the consulting firm provides the best available window to the future of American health care. For more information visit LeavittPartners.com.
About Sellers Dorsey
Sellers Dorsey is a national healthcare consulting firm composed of an industry-leading team of consultants and thought leaders from the worlds of policy, government, business, and industry, allowing the firm to provide a fully integrated suite of services to clients. Sellers Dorsey has a deep understanding of Medicaid, having consulted in over 30 states on a range of financing, policy and operational projects, and Medicare financing and policy. Its reputation is one of creativity, collaboration, and accomplishment. More at sellersdorsey.com.
Contact:
Christopher R. Labonte, Principal and Director of External Affairs
Sellers Dorsey
[email protected]
T: 215.279.9746 C: 215.514.4377
Jordana Choucair, Senior Director of Communications
Leavitt Partners
[email protected]
T: 801.326.3553 C: 801.633.4900
###