The MediStrategy podcast offers lively, informative interviews with healthcare leaders and insights on hot business and policy issues in Medicaid, Medicare, and health reform. Health executives, policymakers, entrepreneurs, authors, and influencers share challenges and opportunities in America's rapidly changing $3.2 trillion health care system. MediStrategy is hosted by Kip Piper, a national expert on Medicaid, Medicare, and health reform and a Senior Consultant at Sellers Dorsey.
Savvy consumers seek the best value for their money, evaluating the benefits of a product prior to purchase. Elsewhere in the economy, it seems obvious that we should hold a manufacturer accountable for delivering a quality product. With health care reform, this concept has at last been applied to medical care via the value-based purchasing model. Rather than simply paying fee-for-service which rewards volume, health care consumers, health plans, and purchasers – state Medicaid programs, federal Medicare program, and employers – can hold providers responsible for outcomes.
Nancy Kohler, Consultant at Sellers Dorsey, has a comprehensive portfolio of experience includes both large and small scale public health program operations, policy development and fiscal analysis. Before joining the firm. she spent 20-plus years at KePRO, dedicating the last six years of her tenure as the vice president of public programs.
In this episode, she outlines the core characteristics of the value-based purchasing model, the challenges faced by Medicaid in transitioning to value-based purchasing, and the federal and state collaboration key to further reform efforts. Well-versed in how current legislative proposals might affect value-based purchasing, Kohler explores Congress' efforts to repeal and replace the ACA, the fate of MACRA, and HHA Secretary Price's advocacy for relief from administrative burdens.
Topics Covered Include:
Goals of value-based purchasing model, including controlling rising costs, improving outcomes, and replace ineffective volume based fee-for-service model.
Core characteristics of value-based purchasing – Measures provider performance, assigns accountability (transparent, timely, actionable approaches), uses reimbursement/incentive pay to achieve quality-related goals, aligns finances of reimbursement with patient outcomes, places providers at risk for their performance, and drives care delivery reform.
Challenges faced by Medicaid in transition to value-based purchasing.
The role of the state with respect to value-based purchasing.
The role of federal collaboration in furthering state level reforms in payment and care delivery.
Nancy Kohler's work at Sellers Dorsey to further value-based purchasing initiatives – assisting states in developing VBP strategy, drafting proposals that ensure improved outcomes, designing innovative solutions specific to the states' needs.
How proposed legislation to repeal and replace the ACA may affect value-based purchasing.
The pace of value-based purchasing initiatives.
The implications of the shift of risk to providers
How the Medicare Access and CHIP Reauthorization Act (MACRA) fits within payment reform.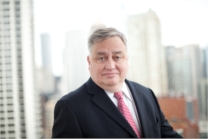 Kip Piper
Senior Consultant
Kip Piper has a wealth of public healthcare experience, both at federal and state levels. Kip is a nationally recognized authority on Medicare, Medicaid, and health reform. In addition to his work with Sellers Dorsey, Kip is editor of the Piper Report, a robust and popular weblog on Medicaid, Medicare, and the pharmaceutical industry. Kip has served as Senior Adviser to the Administrator of the Centers for Medicare and Medicaid Services, as Wisconsin State Health Administrator, as Director of the Wisconsin Medicaid program, as a Senior Health Financing Examiner for the White House Office of Management and Budget, Vice President of AcademyHealth, Corporate Officer at WellPoint, and director of major foundation-sponsored projects on quality improvement and pay-for-performance (P4P).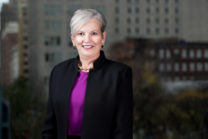 Nancy Kohler
Consultant
As a consultant at Sellers Dorsey, Nancy provides assistance in Federal and state health policy issues and financial analysis, and project management. She will provide assistance to the Harrisburg office, working state policy initiatives for the commonwealth. Prior to joining the firm, Nancy played a key role in the implementation and operational aspects of the Statewide Quality Care Assessment for the PA Department of Human Services (DHS). Over the last five years, the initiative has provided millions of dollars in revenue to the DHS which has facilitated the updating of their payment system, recalculation of the fee-for-service base rates and allowed for the modernization of the PA Medicaid hospital payment programs.